Rf-Technologies
At Rf-Technologies, we design innovative solutions that provide our customers with efficient passive fire protection.
Our focus on a specialised range allows us to provide our customers with cutting-edge solutions for passive fire protection.
Truly European
Our compartmentation and smoke control products guarantee the safety of commercial and institutional buildings all over Europe: office buildings, hospitals, museums, government buildings, and shopping centres.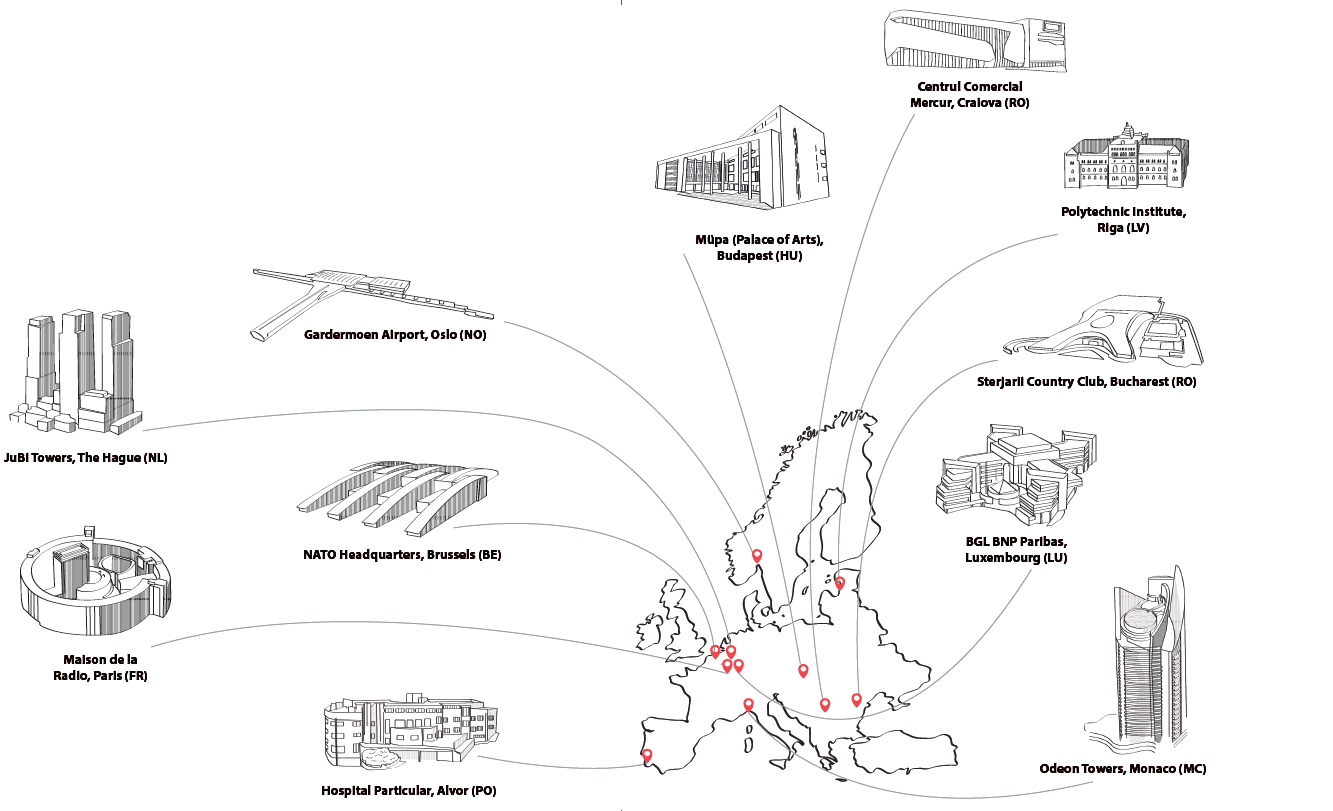 A specialist you can trust
The company employs 170 people in its two sites in Belgium (headquarters) and Slovakia. Rf-Technologies solutions are designed and approved for all types of walls: vertical and horizontal, in concrete or lightweight materials. They are compliant with the most stringent local and European standards. In its pioneering role in the field of compliance with international standards, Rf-Technologies has been testing its products according to the European test criteria since 2004. The company was the first supplier to propose a complete range of CE marked fire dampers in February 2012.